WOW! Workshops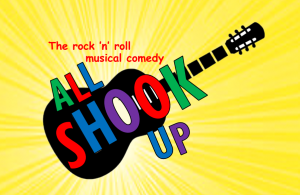 WOW! will be running a number of workshops this year, some working towards our next show All Shook Up, some teaching general skills and all lots of fun! All workshops are open to any young people aged 11-21 and no previous experience is required.
Our next Workshop is on Monday May 9th 2022 7.30pm-9.30pm at the Witham Public Hall. We will be working on voice projection for 1 hour taken by Aimee Hart who has recently played the lead, Joyce, in the WAOS production of 'Betty Blue Eyes', and then Dance for 1 hour with Charlotte Watling who studied Musical Theatre and Chichester. The cost is £5 per person and we look forard to seeing you there.
There is no need to pre-book the workshops, simply turn up on the day. Don't forget to bring your money (costs for each workshop are given below), a drink and wear comfortable clothes that you can move in. For tap and dance workshops, please bring tap shoes and dance shoes if you have them.
Character Development with Robyn Gower
Workshop No 2 will be led by Robyn Gower who will be the Director of All Shook Up. At the workshop we will work on a range of acting skills including character development and useful techniques to improve performance. To be announced.
Singing with Susannah Edom
Our final workshop of 2022 will be led by Susannah and will focus on singing. To be announced.