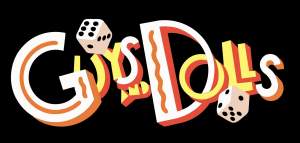 WOW!'s 2022 show will be "Guys & Dolls" which will run from 14-19 February 2022.
Well done to everyone who auditioned. I am pleased to attached the Cast list. We look forward to another a very exciting show form WOW. GDs-Cast-List.pdf
Rehearsals start on Monday 20th September 7.30pm Spring Lodge. For the full Rehearsal schedule click here Rehersal Schedule
Click here for the Chairman's letter Chairman-letter-GandDs.pdf with information about WOW, the Show and Show Fees. Payments can be made direct here by Paypal Link
Click here to Book Tickets for Guys and Dolls NOW!
You can follow WOW! on Twitter @WOW_Witham or like our Facebook page to keep updated.
Click here for information on the show. Guys-n-Dolls-Show-Info-Booklet.pdf