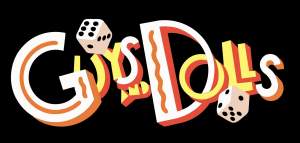 WOW!'s 2022 show will be "Guys & Dolls" which will run from 14-19 February 2022.
Well done to everyone who auditioned. I am pleased to attached the Cast list. We look forward to another a very exciting show form WOW. GDs-Cast-List.pdf
Rehearsals start on Monday 20th September 7.30pm Spring Lodge. For the full Rehearsal schedule click here WOW---Guys--Dolls-Schedule---Issue-19-9-2021.pdf
Click here for the Chairman's letter Chairman-letter-GandDs.pdf with information about WOW, the Show and Show Fees. Payments can be made direct here by Paypal Link
You can follow WOW! on Twitter @WOW_Witham or like our Facebook page to keep updated.
Click here for information on the show. Guys-n-Dolls-Show-Info-Booklet.pdf