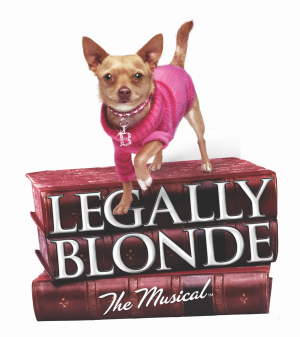 WOW!'s 2020 show will be Legally Blonde which will run from 17-22 February 2020.
Legally Blonde is a musical with music and lyrics by Laurence O'Keefe and Nell Benjamin and book by Heather Hach. The story is based on the novel Legally Blonde by Amanda Brown and the 2001 film of the same name. It tells the story of Elle Woods, a sorority girl who enrols at Harvard Law School to win back her ex-boyfriend Warner. She discovers how her knowledge of the law can help others, and successfully defends exercise queen Brooke Wyndham in a murder trial. Throughout the show, no one has faith in Elle Woods, but she manages to surprise them when she defies expectations while staying true to herself.
Buy Tickets for Legally Blonde
Click here for ticket information & online purchases.
Auditions
Auditions for Legally Blonde took place on Sunday 15th September. A huge well done to everyone who took part!
Cast List
Click here to view the Cast List for Legally Blonde
Rehearsals
Click here to view the rehearsal schedule for Legally Blonde
Rehearsals will take place at Spring Lodge on Monday and Thursday evenings from 7:30 to 9:30pm from September 16th until the first week of February 2020. For the second week of February, rehearsals will be 7:30pm to 10pm. There will also be some Sunday rehearsals which will take place as follows:
Sunday 29th September 2019 at Spring Lodge Community Centre, Witham CM8 2HE
Sunday 6th October 2019 at Witham Public Hall, Collingwood Road CM8 2DY
Sunday 17th November 2019 at Spring Lodge Community Centre, Witham CM8 2HE
Sunday 1st December 2019 at Witham Public Hall, Collingwood Road CM8 2DY
Sunday 5th January 2020 at Witham Public Hall, Collingwood Road CM8 2DY
Sunday 26th January 2020 at Witham Public Hall, Collingwood Road CM8 2DY
Sunday 2nd February 2020 at Witham Public Hall, Collingwood Road CM8 2DY