Box Office for Legally Blonde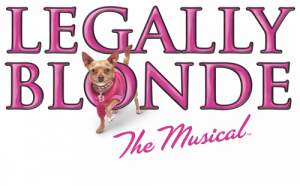 Monday 17th to Saturday 22nd February 2020. Witham Public Hall, Collingwood Road, Witham CM8 2DY. Performances nightly at 7:30pm, Saturday matinee 2:30pm. Doors open 30 minutes before curtain up (No admission before 2pm or 7pm).
Click here for more information about this fabulous show...
Ticket Prices
As usual, we have a special preview night on Monday 17th February for which all tickets are £8.50... but hurry, these will sell fast!
For all other performances, ticket prices are Raised Stalls £15, Front Stalls £13.50, Balcony £12.50.
Concessions tickets at £9.50 are offered for the Tuesday evening and Saturday Matinee performances on Front Stall and Balcony seats for Senior Citizens, Registered Disabled and Under 21s (16-21s must be in full time education).
Group Bookings
We welcome group bookings and offer a 10% discount on full priced front stalls and balcony seats for all performances except Monday. Please book by telephone or e-mail or post (see 2 or 3 below) to obtain group rates.
1. Book Online
Click here to see an interactive seating plan, choose your seat/s, performance date and pay by debit/credit card or PayPal

Even if you don't wish to pay online by credit/debit card, you can use the link above to view the interactive seating plan and choose your seats.
2. Book by Telephone or E-mail
Call us on 0300 201 0080 and leave a message or e-mail wow.boxoffice@wow.org.uk giving the following information:
Full name
Telephone number(s) and/or e-mail address
Chosen performance
Number & type of seats required
You will receive a telephone call or e-mail confirming your booking and you may then pay by cash or cheque.
3. Book by Post
Complete a ticket order form as included on the back of our flyers or download a form here. Details of where to send the completed form and payment are included on the form. Postal bookings will be dealt with in the same way as bookings by phone or e-mail.
4. Book in Person or by phone at Witham Information Centre
Tickets can be purchased from Witham Information Centre, Town Hall, 61 Newland Street, Witham CM8 2FE. Telephone 01376 502674. Opening hours are: Monday to Thursday, 09.00-16.30 and Friday 09.30-16.00. Payment may be made in cash or by debit/credit card.