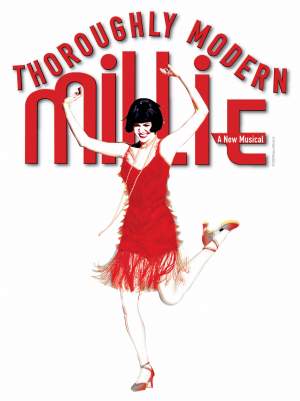 WOW!'s 2019 show will be "Thoroughly Modern Millie" which will run from 18-23 February 2019.
Pre-audition workshops and auditions for Thoroughly Modern Millie will take place in September 2018. All young people who will be aged between 11 and 21 on show week are welcome to audition. Details will be posted on this page in the summer.
Click here to subscribe to the WOW! mailing list for potential cast members and/or parents to receive e-mail updates about pre-auditions and auditions as well as our workshops and summer schools. Alternatively you can follow WOW! on Twitter @WOW_Witham or like our Facebook page to keep updated.
In the mean time, we will be running workshops between April and June 2018 and two summer schools in August 2018. See our Workshops page and Summer Schools page for details. If you are interested in auditioning for "Thoroughly Modern Millie", do come along to any or all of our workshops and the summer school too if you can. We are very friendly and would love to get to know you (and you us) a little before the auditions!