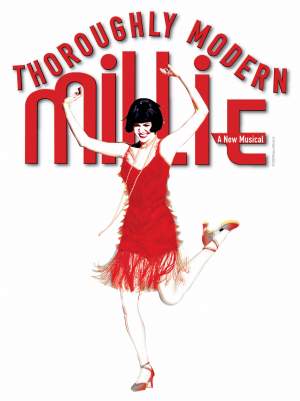 WOW!'s 2019 show will be "Thoroughly Modern Millie" which will run from 18-23 February 2019.
Auditions
Auditions took place on Sunday 16th September from 11am at Witham Public Hall. A huge well done to everyone who took part!
Cast List
Click here to view the cast list.
Rehearsals
Click here to view the rehearsal schedule.
Rehearsals will take place at Spring Lodge on Monday and Thursday evenings from 7:30 to 9:30pm from September 17th until the first week of February 2019. For the second week of February, rehearsals will be on Tuesday and Thursday evenings 7:30pm to 10pm at Witham Pubic Hall. There will also be some Sunday rehearsals which will take place as follows:
11th November 2018 10:00-16:00 at Hall 1, Spring Lodge
9th December 2018 10:00-16:00 at Witham Public Hall
6th January 2019 10:00-16:00 at Witham Public Hall
27th January 2019 10:00-16:00 at Witham Public Hall
10th February 2019 10:00-16:00 at Witham Public Hall