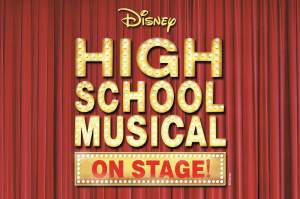 High School Musical is a Disney Musical full of catchy songs, dancing, teenage romance and excitement. Adults and Kids of all ages will enjoy this High Energy Musical.
But Tickets On-Line: Here
Monday 19th February to Saturday 24th February 2024
(Half Term Week)
Nightly at 7.30pm, Saturday Matinee 2.30pm at
Witham Public Hall, Collingwood Road, Witham.
Doors open 30 minutes before curtain up
SPECIAL PREVIEW NIGHT – MONDAY 19TH FEBRUARY – ALL SEATS £10.00
Seat Prices: Front Stalls (FS) £14: Raised Stalls (RS) £16: Balcony (B) £13
Whilst we have worked hard to keep ticket prices unchanged there is a 50p per ticket booking fee.
On Line Booking: www.WOW.org.uk
Phone Bookings: Tel 0300 201 0080.
Bookings in Person: Witham Information Centre, 61 Newland Street, Witham. Tel 01376 502674
Book by email: wow.boxoffice@wow.org.uk
Group Bookings: A discount of 10% is offered on orders of 10 or more full price Front Stall or Balcony seats. (Excluding Mondays)
Concessions: £10.00 Tuesday evening and Saturday Matinee on Front Stall and Balcony seats for Senior Citizens, Registered Disabled and Under 21s (16-21s must be in full time education).
Conditions of Sales: For Health & Safety reasons children under 6 are not permitted on the Raised Stalls. An adult must accompany children under 11. WOW Reserves the right to re-seat patrons, refund tickets or refuse admission. Ticket refunds are at the discretion of the WOW. Management.
Wheelchair Access: We can offer limited wheelchair places; please check with the Box Office Manager for availability.