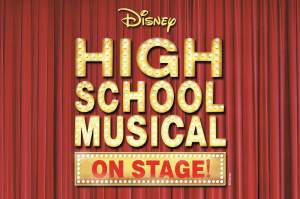 Thank you for everyone who Auditioned. Auditions are always very hard and we are sad to loose some auditionees. Hopefully we will see them again soon. For those who have been successful the cast list is below.
High School Musical Cast List: Cast
The full Rehearsal Schedule can be seen here: Rehearsal Schedule
Please note that Rehearsals will start at 7.30pm sharp.
This year we have introduced extra documents that need to be read by parents and signed prior to the rehearsal process.
The Actor/Parent/WOW agreement outlines the expected behaviours, accountabilities, obligations and consequences that apply to actors, parents and WOW! Actor/Parent/WOW Agreement
Finally the Photo Release Policy explains in greater detail how we use pre-audition and rehearsal photos and videos on social media. Photo Release Policy
If you have any questions on these, please speak to a member of the WOW! committee at one of the pre-audition workshops and we will be glad to help.
Disney's High School Musical on Stage! centers on the blossoming relationship between Troy, a high school jock, and Gabriella, the new smart girl at school. They meet on a family vacation and become attracted to each other while singing in a karaoke competition. Rediscovering each other at school, their relationship and their surprise decision to audition together for the school show are thwarted by the school's current leading lady, Sharpay, and Troy and Gabriella's well-meaning friends. Finally, Gabriella and Troy find a way to be themselves and are rewarded with the lead roles in the school show. Full of catchy songs and exciting dance routines, Disney's High School Musical on Stage! explores issues of friendship, first love, and acceptance.