WOW! Summer Schools 2019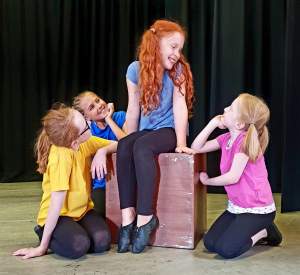 WOW! will once again be running two summer school weeks in 2019. This will be our eighth year of running summer schools and they have become hugely popular. Most participants go on to join WOW! when they are old enough.
Summer schools are open to young people of all abilities wanting to improve singing, dancing and acting skills.
A workshop based week for 8-13 year olds from 5th - 9th August
The 8-13 summer school will take place at Witham Public Hall, Collingwood Road, Witham CM8 2DY. We will start daily at 9am and finish at 4:30pm on the Monday and 5pm Tuesday-Friday.
There will be a short presentation to friends and family on Friday 9th August at 5pm.
A performance based week for 13-21 year olds from 12th-16th August
The 13+ summer school will take place at Witham Public Hall, Collingwood Road, Witham CM8 2DY and will run daily from 9am-5pm.
There will be a performance for friends and family at Witham Public Hall on Friday 16th August at 7:30pm.
Bookings
Online registration for the summer schools is now open. Click here to register for the WOW! Summer Schools. A deposit of £25 will secure your place and the full cost of the week will be £125. Payments should be made by bank transfer and details of how to pay are on the registration form and in the confirmation e-mail. Places at both Summer School weeks are limited and will be confirmed on a first come first served basis.
Nick Clough Bursaries
In memory of the founder of WOW!, Nicholas Clough, we will be offering 2 bursaries (one for each age group) to cover the full cost for those that could otherwise not attend. The bursaries have now been awarded.
Further Information
For further information about the summer schools please contact Steve Rogers at wow.chairman@wow.org.uk or by phone on 01621 928653.