WOW! Offer Bursaries to NODA Summer School 1-8 Aug 2015
WOW! to share its success
Following a hugely successful set of Summer Schools WOW! has decided to reinvest the surplus into 50% bursaries for past and present WOW! members to attend the NODA Summer School.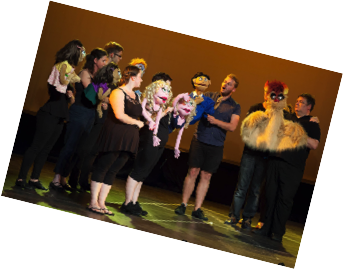 NODA Summer Schools are seven-day residential courses, based in the Radcliffe Buildings of the Warwick University campus. There are at least 10 separate courses to choose from and each one has a professional tutor from some of the leading drama, dance and musical theatre institutions in the country. Fancy a vocal course delivered by the voice coach from Bristol Old Vic; dancing with the jazz choreographer from The Dance School of Scotland; acting with an RSC vocal coach and director; a director's course with a former resident director of Phantom of the Opera? These courses and many more have all been offered at the NODA Summer School in the past. There are also technical courses including stage management, lighting design, make-up and many more. If you would like to be considered for a bursary (up to £300) for one of these courses read on.
You must be 18 or over by August 1 2015 and must send an application to Stewart Adkins, Chairman of WOW!, outlining why you would like a bursary and how a NODA course could help you bring something back to WOW! Course details will be on the NODA website in early December and applications should be made asap afterwards since they get booked up very quickly. The total cost is £585 (2014 prices) so you will have to find the difference. Some bursaries are available from NODA and WOW! can help with your application.