Faye Broadbent wins Helen Temperley Award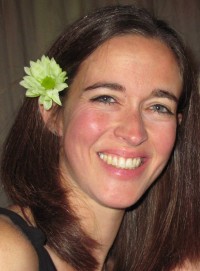 Helen Temperley
Faye Broadbent wins Helen Temperley Memorial Award for selflessness and commitment
The Helen Temperley Memorial Award was set up in memory of one of WOW!'s most keen and valued committee members. Helen was a longstanding member of Witham Amateur Operatic Society and a founder member of WOW! The award is presented each year to the member of WOW! who most embodies the positive qualities that Helen exhibited, namely loyalty, hard work and selfless commitment, while maintaining a great sense of fun and enjoyment in everything she did. We hope that this award will be both a fitting and lasting tribute to Helen, as well as an inspiration to the young people of WOW! whom Helen supported from the group's inception.
Faye Broadbent, 17, was the fifth recipient of the Helen Temperley Memorial Trophy. She was presented with the award by the previous winner, Charlotte Tofts, after the final performance of Loserville on February 18th.
Faye has been involved with WOW! for the past two years and was a chorus member in Half a Sixpence and played Duvante and was Dance Captain in Loserville.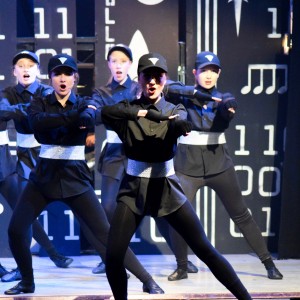 Faye as Duvante/Dance Captain in WOW!'s Loserville (2017).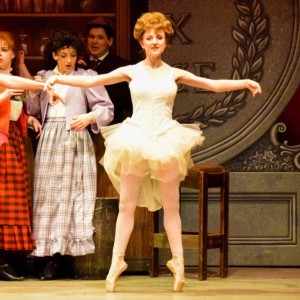 Faye as a chorus member in WOW!'s Half a Sixpence (2016).